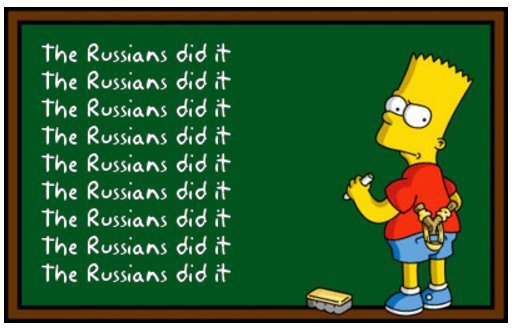 This episode was supposed to be a measured, calm dissection of Donald Trump's trip through Europe and his summit with Putin in Finland. However, the last 24 hours in the American media and throughout the social media universe has completely made me go insane. Watching and listening to the Left (and my friends) parrot the War Party's propaganda is really the last straw for me. These people are completely out of their minds.
The ability for the same think-tankers, TV "experts", mainstream journalists and pundits to recycle their same, tired narrative that this boogeyman is the worst of all the boogeyman continues to shock me.
In 2018, with the access to enough information to be informed, or at least to build some skills in critical thinking, it's amazing that when it is laid out in front of them what a "Neocon" is, what the last 30 years of Russian/US relations looks like, that the push for war with Russia is absolutely a bi-partisan policy, the lemmings STILL refuse to acknowledge these facts. Or are able to mold their views within reality.
This is dangerous stuff. And to see my bleeding-heart buddies saying things like "The President MUST support OUR intelligence community" or "Russia is our adversary", it's clear that T.D.S. is real, and rational thought has left American political discussion.
All that is left to save us is Tucker Carlson and his nursing home audience:
Content
This episode can be found here. The full archive can be found on Podomatic and on ITunes.
Sources