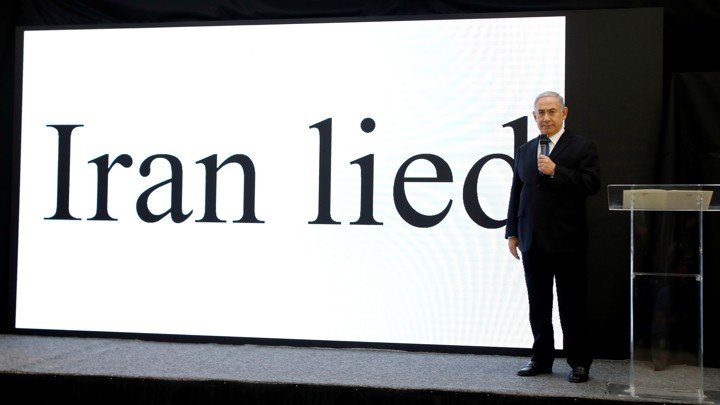 This war is going to be sold a little bit different, but it's going to be sold.
In this episode I break down Benjamin Netanyahu's lies about Iran and how his "evidence" is all old news. His presentation is for a "audience of one" and outlandish in its smugness. He doesn't even attempt to proof-read or hide the inconsistencies.
I cover the attacks by Israel on Syrian military bases and within the Golan Heights. This war is hot and tensions are high.
Content
The episode link can be found here. The full episode archive can be found on Podomatic and on ITunes.