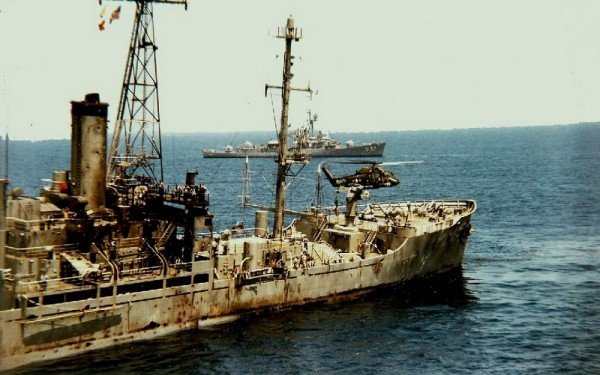 In this week's episode, I discuss a little-known story of murder on the high seas, the next stage in the Syrian conflict, Israeli continuing to go rouge, Myanmar becomes the next geopolitical hot-spot, and how I believe the EU is going to break up.
Episode link here.
Full podcast archives can be found here. The podcast can also be downloaded from ITunes on any of the podcast apps you use.
I also want to take a minute to link to a few longer stories I think are worth your time:
Three Years After the War: Gaza Youth Speak Out – by Ramzy Baroud – Ramzy Baroud is editor of the Palestine Chronicle. His latest book is My Father was A Freedom Fighter: Gaza's Untold Story (Pluto Press).
The USS Liberty Wins One! – by Philip Giraldi
Syria: Deir Ezzor Siege by Daesh Finally Broken by Syrian Army & Russian Airforce – by Sarah Abed/@sarahabed
I also want to point my listeners on Steemit over to VetsConnect by @stay-in-the-gray. It is an attempt to create a community/pipeline within Steemit for combat veterans to support their fellow vets.
Image source