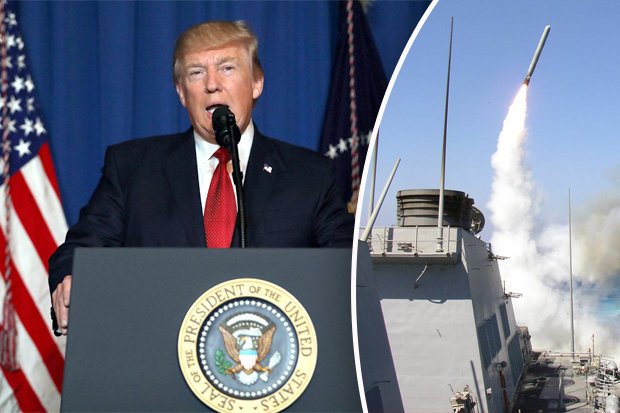 When we last left, it was two weeks ago now and Mr. Trump had just ordered late night missile strikes that helps avert WWIII. Yes, the minor scope of the attack was a blessing to all oxygen-breathing lifeforms on Earth. Trump's lack of interest in getting into nation building won the day, and the media went nuts all weekend.
Then, last Monday came. and the OPCW (Organization for the Prohibition of Chemical Weapons) got closer and closer to Douma. Even with the West and the UN blocking them at every turn, the OPCW crew arrived and took samples. Nothing has been determined yet, but I haven't heard a peep about Syria this whole week. Its not surprising, as a war was pushed on the American people with zero evidence and it was completely rejected. Only MSNBC could get part of their audience to sign on. And if FOX News isn't involved in the war effort, what chance does it have?
The media moved the narrative back to porn-stars and crooked lawyers. Mr. Trump also helped shift the narrative, by having Pompeo make a trip to North Korea and drop a real bombshell on the world: North and South Korea are looking at peace. And even more, the North Koreans are discussing giving up their nuclear program.
In this episode, I talk about the aftermath of the Syria strikes, the incredible events in Korea and of course the never-ending tit-for-tat between Russia and the American Deep State.
The links below contain an amazing reporting job by Moon of Alabama on the media war on honest reporting on Syria.
Content
The episode link can be found here. The full episode archive can be found on Podomatic and on ITunes.
Sources