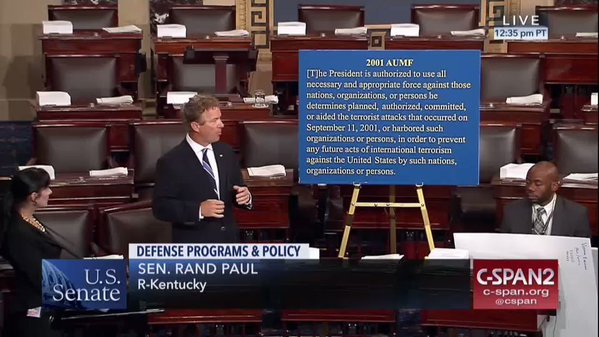 Good morning!
Another week as past and that means a new episode of the podcast. Tomorrow's episode will have some positive news, Rand Paul's revolt on the Senate floor for example. I'll also talk about looking back on 9/11, the current news regarding the courts and 9/11, and how we've seemed to have learned nothing.
I will also discuss the situation in Myanmar, Israeli's very active week, Turkey's deal with the Russians, and a big report providing evidence the Pentagon falsified documents about Syrian weapon transfers.
This week's topics include:
Topic suggestions always welcomed.
Image source