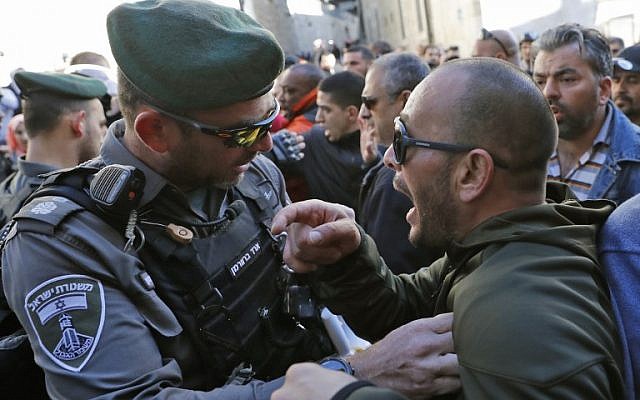 This episode took awhile for me to get recorded. I wanted to let Trump's decision play out for a few, and I wanted to figure out from what angle I would come at this situation from. I decided to give my opinion on the announcement from the perspective of an American who lived through 9/11 and happens to think governments are just criminal gangs who answer to no one.
I know this decision has been rationalized by it's supports from Israel because the Palestinians are Muslims with a culture that doesn't vibe with my Western one. I should be on the side of the society which looks more like mine. But that is the society that continues to create situations which eventually end with Americans being attacked for our government's absolute support for the Israeli State. So when I heard of Trump's announcement, my anger came from two place:
A right-wing government controlled by religious extremists which has treated the people they occupy like 2nd or 3rd class citizens. Sometimes, in the example of non-Jewish Israeli citizens living in "Israeli Proper", they are 2nd class citizens. The extreme right in Israel looks upon the Arabs living among them (Christian and Muslim) as a population in the way. They would must rather have an ethno-state then a democracy. Trump's decision legitimizes the actions and aspirations of this group. A group I despise, regardless of the ethnicity they want to spread.
The government of the United States continues to put the wishes and wants of a foreign nation ahead of it's own people. This isn't new, and Israeli isn't the only nation Washington whores itself out for. But it is the only nation that I am told is my "ally", who I must support regardless of how immoral its actions are. Even when its influence leads to my government invading Iraq, killing hundreds of thousands and creating American vets with horrible mental and physical issues. Even when its influence push my country toward invasion of another sovereign nation (Iran). Even when that nation steals nuclear material, bombs US Seamen, openly supports Al – Qeada, declares 9/11 "good for Israel" and destroys the lives and careers of anyone who speaks out against United States material support for Israel.
I'm tired of living in a country which supports this regime. If proponents of Israel think they have the moral ground for their actions, fine; but acknowledge that this situation only exists because of US government and social support. And this American wants no part of it.
Quick Hits
In Yemen, the Houthi rebels killed the ex-president Saleh last week in reaction to rumors that Saleh was going to rekindle his relationship with the Saudis. Maybe as a result of this news, President Trump declared that the blockade of aid to the Yemeni people must end immediately. The word "aid" is important, as this in no way means the US has stopped supporting the Saudi slaughter in the Middle East's poorest country.
In Syria, Israel has decided it can target and bomb installations in a sovereign nation without declaring war on it. They probably get this idea from the Americans who provide them with cover to violate whatever international laws they wish. The Israelis state that the places bombed were really Iranian bases, and that is all their supporters in the US needed to hear. Speaking of the Americans, the Pentagon has declared US troops will stay in Syria to help with "training and supporting" their allies. In reality, they will be violating the sovereignty of a nation they were not invited into, because "terrorism".
Content
Episode can be found here…The full episode archive can be found hereand on ITunes.
DISCLAIMER: The YouTube version of this episode is not available at this time as I had issues doing the conversion.
Sources